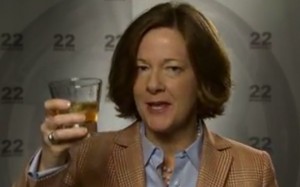 Angus Reid has released their quarterly Premier approval ratings. As per usual, Brad Wall is more popular than God, and everyone else is a little more human:
Wall (SK): 64% approve, 28% disapprove
Alward (NB): 41% approve, 50% disapprove
Selinger (MB): 38% approve, 49% disapprove
Wynne (ON): 36% approve, 37% disapprove
Marois (QC): 33% approve, 62% disapprove
Dexter (NS): 30% approve, 62% disapprove
Redford (AB): 29% approve, 66% disapprove
Clark (BC): 25% approve, 67% disapprove
Dunderdale (NL): 25% approve, 73% disapprove
While Wall's number sticks out, there are a few other interesting tid-bits from this poll:
1. Obviously enough, these numbers spell bad news for Darrell Dexter and Christy Clark, who are both heading into elections considerably less popular than the opposition leaders trying to defeat them. Still, it's worth recalling that this same poll found just 19% of Ontarians approving of McGuinty a mere 10 weeks before re-electing him in 2011. Sometimes you can win without being loved.
2. The danger may be less imminent in Newfoundland and Alberta, but the Tory dynasties in both provinces must be feeling a bit like the New York Yankees this season – it's far too early to count them out, but you have to wonder if this is the begining of the end.
Redford's numbers are right around where Ed Stelmach's were when the Tory establishment mounted a putsch 2 years ago. Like Stelmach, Redford won with little caucus or establishment support, and has struggled to keep up with the Wildrose fundraising machine.
I don't think the Tories will or should force her out, but when your approval rating is below Raj Sherman's, you need to at least watch your back.
3. A lot of Ontarians still haven't made up their minds about Kathleen Wynne.
4. The most surprising finding, at least for me, was that the Premier of New Brunswick is named David Alward. Who knew?