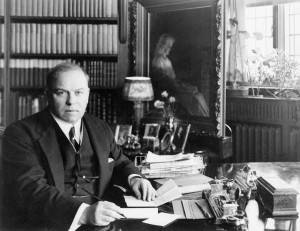 Last week, Martha Hall Findlay and Karen McCrimmon declared their candidacies for the Liberal leadership race. This week, George Takach has taken the plunge. I've posted one blog interview with David Merner, and will have others with David Bertschi and Alex Burton next week. Deborah Coyne, meanwhile, has already released more fresh ideas than we've seen from Stephen Harper during his entire tenure as Prime Minister.
These are seven very different candidates with seven very different messages, but the one thing they share in common is that none of them hold a seat in the House of Commons. This has prompted Warren Kinsella (and others) to gently suggest they do us all a favour and drop out, before they jump in. As the saying goes, if you can't win your own riding, you can't win the country.
Now, Warren is free to support whomever he chooses using whatever criteria he chooses. And as far as criteria go, electoral track record is a pretty important one to consider. I know I'd have a difficult time supporting anyone who has never held elected office. That said, it's likely worth looking at a few "losers" from history, before we automatically disqualify every "loser" from consideration.
John Diefenbaker: This guy could put together losing campaigns more consistently than the Toronto Maple Leafs. Before being elected, he lost twice federally, twice provincially, and once for Mayor. Despite being a five-time loser, the Tories went with Dief in '56, and he rewarded them with the largest majority in Canadian history.
Mackenzie King: Even though he lost his seat in both the 1911 and 1917 elections, the Liberals put their faith in King at Canada's first leadership convention in 1919. King would go on to become the longest serving PM in Commonwealth history…losing his own seat twice more along the way.
Jack Layton: Jack beat out three candidates with seats at the 2003 NDP leadership convention, even though he'd never been elected to any position higher than Councillor. He'd lost in his bid for Mayor, finished fourth in the 1993 federal election, and lost by over 7,000 votes in the 1997 federal election. Despite this track record of defeat, the Dippers went with Jack and he rewarded them by becoming the NDP's most successful leader ever.
Brian Mulroney: Brian hadn't even won a City Council election when he became PC leader, and had lost in his previous leadership bid. In his first ever election, he won over 200 seats.
Jean Chretien, Paul Martin, John Turner: Although they had perfect records in their own ridings, all three lost a leadership race before becoming Liberal leader. Losers.
Stephen Harper: Harper did not hold a seat when he ran for Canadian Alliance leadership in 2002. At that time, he had a rather uninspiring "1 win and 1 loss" record when it came to local elections – and remember, that's a .500 record from a Calgary conservative.
Those are just a few of the many losers who won their party leaderships. Indeed, the only examples from the past 30 years of national parties electing "winners" who had never lost their riding or a leadership race are Stephane Dion, Audrey McLaughlin, Stockwell Day, and Peter MacKay. MacKay killed his party, and the other three almost did.
That's not to say that all "winners" become "losers", but you need to go all the way back to Justin Trudeau's father in 1968 to find a successful leader who had a perfect electoral record when he first took over his party's leadership. And while I don't want to dismiss Pierre Trudeau's accomplishments, I suspect most barnyard animals could have held Mount Royal for the Liberals in 1965.
The above examples come from federal politics, but we see it everywhere. Just eight years before becoming President, Barack Obama lost a primary race for a congressional seat by a 2:1 margin. Alison Redford couldn't even beat Rob Anders in a nomination meeting.
So while I wouldn't dismiss a candidate's electoral record (or lack thereof), it's important to remember that a lot of winners have quickly turned into losers, and a lot of losers have gone on to have very successful careers.