Previously: Prologue, The 19th Century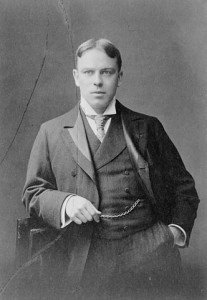 In 2009, delegates at the Liberal Party convention in Vancouver voted overwhelmingly to choose the party's next leader using a one-member-one-vote system. This effectively killed the grand old leadership convention, a system the party had used to select its leaders for 90 years – except, of course, in exceptional circumstances and national crises, such as Michael Ignatieff wanting to be party leader.
The change was done to democratize the leadership selection process and engage the membership – I suspect those were also the original reasons the Liberals became Canada's first party to select its leader at a convention. Of course, continuing the tradition of having caucus select the leader would have been problematic in 1919. Two years earlier, many Liberals (including King's main challengers) had run for Borden's Unionist government, and the Laurier Liberals were reduced to little more than a bloc Quebecois, with just 20 seats outside Quebec. While many returned to the fold after the war, this was likely not the ideal caucus to be selecting the Liberal leader at a time when the party was divided and uncertain about its future.
So following Laurier's resignation as leader in November 1918, and his death three months later, Canada's first leadership convention was called for August 7th, 1919, in Ottawa. Sydney Fisher dropped out the night before, leaving four candidates on the ballot:
George Perry Graham: A Liberal stalwart from Ontario, Graham had served as an MPP and MP for 20 years. That's about all you'll need to know about George Perry Graham for the rest of your life.
Daniel Duncan McKenzie: McKenzie served as interim leader following Laurier's death. As you might expect, Twitter went apeshit in March of 1919 when McKenzie announced he would break his solemn word and run for the permanent job.
William Fielding: Fielding started out as a separatist, winning the 1886 Nova Scotia election as Liberal Party leader on an anti-confederation platform. When he never got the "winning conditions" he was looking for and the movement collapsed, Fielding decided to give Canada a try, and eventually jumped to federal politics in 1896 to become Laurier's Minister of Finance.
William Lyon Mackenzie King: Grandson of the fiery Scot William Lyon Mackenzie, who led the 1837 Upper Canada Rebellion. King had served as Minister of Labour in Laurier's government, but spent the war working for the Rockefeller Foundation in the US. Cue the "Just Visiting" attack ads. Seriously. King fought off several smear campaigns at the convention claiming he had abandoned Canada for the Rockefellers during the war.
How King Was Crowned
Mackenzie King has developed a reputation as Canada's greatest political tactician – even today, political strategists wear WWWLMKD bracelets. So it's not surprising that King was well positioned heading into the 1919 leadership contest, though that was likely due more to luck than design. Or maybe it was "intelligent design" since, after all, in his diary King repeatedly credits his victory to "God alone". Before you judge King, keep in mind God had a lot more free time back then, since he didn't have to worry about helping wide receivers win Super Bowls and actresses win Oscars.
King was confident enough in the Lord's plan that he never set up a leadership organization and took a 3 month trip to Europe that spring, returning to Canada just 10 days before the convention. Then again, maybe this was another example of King's tactical brilliance, taking the "low profile" frontrunner campaign strategy to the extreme.
In either event, it sure seemed like someone had aligned the stars in King's favour heading into the convention. King had made a name for himself in the field of labour relations, first as editor of the Labour Gazette, then as Deputy Minister of Labour and Minister of Labour. His reputation in this field was such that the Rockefeller Foundation hired him for $20,000 a year in 1914 to advise them on labour relations. As luck would have it, post-war unrest and General Strikes in Winnipeg earlier that year had pushed workers right to the front pages, making King's experience that much more valuable.
Also working in King's favour was his age – he was 44, and his main competitors were all over 60. Fielding had just turned 70. The Liberals were replacing a 77 year old leader, so one imagines many delegates were looking for generational change.
Still, this convention was really all about one thing – conscription. The race quickly turned into a battle between Fielding, who had supported Borden's Unionist government in 1917, and King, who had returned to Canada for that election to run for the Laurier Liberals. Although Fielding won his seat and King lost his, this would not be the last time King was lucky to have lost an election – something poor RB Bennett could attest to.
Indeed, King's decision to martyr himself alongside Laurier would be the decisive factor in him winning the 1919 Leadership Vote. Although the man could not speak a word of French, Quebec delegates lined up squarely behind King in Ottawa (many influenced by King's future lieutenant, MP Ernest Lapointe). King had stood with Laurier and they would stand by King.
Whether or not Laurier himself would have stood by King is not as certain. King certainly saw himself as Laurier's heir, and had spent a lot of time with the aged warrior in the final years of his life. However, when King asked for Lady Laurier to endorse him at the convention, she revealed she could not, since her husband had told her just days before his death that he believed only Fielding could re-unite the party. King was taken aback by this news, but doesn't seem to have held a grudge, since he would routinely consult with the spirit of Laurier on important matters of state.
King invoked the legacy of Laurier in what is considered to have been an impressive convention speech, and would ride that legacy, and the Quebec delegates, to a 5th ballot 476-438 victory over Fielding.
It's doubtful anyone expected great things from King – after all, his party had been out of power for a decade, had been ripped apart during the conscription crisis, and King himself was not an especially charismatic or inspiring speaker. However, be it due to brilliant strategy, luck, or divine will, King would go down as the longest serving Prime Minister in the history of the Commonwealth.
It would be nearly 30 years before the Liberals would need to gather again to select a leader.
For More Information:
Library Archives of Canada – Canadian Confederation (Nova Scotia)
Allan Levine's King
The Mackenzie King Diaries – specifically, the convention
JL Granatstein's WL Mackenzie King
George Bowering's, Egotists and Autocrats
FA McGregor's The Fall & Rise of Mackenzie King: 1911-1919