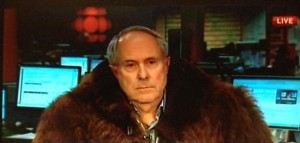 I've been on vacation for the past week and, surprisingly, there weren't a lot of bars in New Orleans showing the Liberal Leadership Debate over the weekend, so I'm not able to weigh in on how the candidates fared. However, that question is becoming less and less relevant, as a Justin Trudeau victory becomes more and more inevitable.
While every bit of evidence we've seen so far has suggested Trudeau sits well ahead of the pack, the caveat has always been that leadership races are won on the ground. Just because you've got donors and Facebook likes, it doesn't mean Canadians are actually signing up to vote for you.
However, it appears at least 150,000 of the 294,000 Canadians eligible to vote for the next Liberal leader were signed up by the Trudeau campaign. The other seven campaigns will be sure to remind everyone of the new set of caveats that come with these figures – votes in weak ridings are more important, turnout will be low, and just because you were signed up by the Trudeau campaign doesn't mean you will vote for Justin Trudeau. But it's also true there are Trudeau supporters who were members before the race started, or who signed up on their own.
So it's not over yet, but with the deadline to sign-up now passed, it's going to take more than a few stumbles by the frontrunner for this race to get close.


OTHER NEWS I MISSED LAST WEEK…
The big story is the implosion of Tom Flanagan's career. Although I rarely agree with Dr. Tom, I've always found him more entertaining, candid, and insightful than most pundits, and he offers up a very compelling defense of the latest controversy.
Still, it's somewhat bemusing to see the campaign manager of the campaign that accused Paul Martin of supporting child pornography brought down in this manner.


ALSO…
An NDP MP defects to the Bloc. The only surprise here is that it took 22 months to happen.