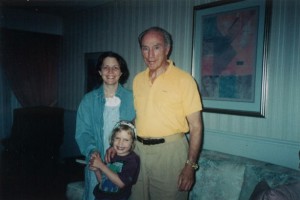 Despite the ever growing sense that the LPC leadership race is all but over, as a voting member, I still intend to do my due diligence and fully research the candidates before casting my vote. And since Deborah Coyne is on the top half of my ballot at this point, I recently gave her new 85-page e-book a read through.
Contrary to what the newspaper excerpts would suggest, the book is not a check-out line tabloid about Pierre Trudeau (apart from the bombshell that our 15th Prime Minister didn't trust microwaves). Nor is it a policy-heavy leadership manifesto. Rather, it's very much a political memoir – albeit one no doubt written with this leadership race fully in mind.
So like all Canadian political memoirs, we get a bit about Coyne's upbringing, passing mentions of watching hockey as a child, and tales from youthful travels to Soviet Russia. While the memoir touches upon her time with Pierre, and has a few passing mentions of Justin (and Marc Garneau) that will no doubt make readers smile, the body of the book focuses on her work fighting against the Meech Lake Accord. As a someone who believes in a strong central government, that spoke to me – but even Meech supporters would have to give Coyne grudging credit for sticking to her convictions.
Memoirs always cast their subject in the most flattering light possible, and the picture this one paints of Coyne is certainly appealing – a bold and highly driven individual, who has seen the world and had her nose in politics from a young age. In her twenties, she wrote and called the PMO to get herself credentialed for a Summit in Mexico, as part of her thesis research. The girl has spunk and, unlike Lou Grant, I'm a fan of spunk.
Indeed, after reading through the book, I was left with a far more positive impression of Coyne than I had coming in (and not just because she quotes a certain progressive blogger in it). Here's someone who was fighting for greater grassroots engagement in the Liberal Party 30 years ago. Someone who sees the Liberal Party's inability to define what it stands for as its largest challenge. Someone who genuinely believes in politics for a purpose.
That's not to say Coyne has my vote. Although she has seen the political process from many vantage points, she lacks the elected experience and political skills of her more polished opponents. However, Coyne's book is certainly worth a read for any undecided Liberal supporters – and not just for the Trudeau gossip.