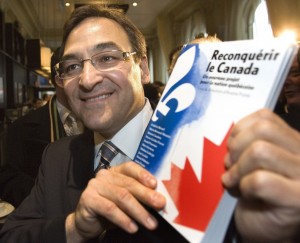 I'm hearing that signature sheets are being circulated for a Martin Cauchon Liberal leadership run. If this is true, he's cutting it close – the deadline to enter is this Sunday.
To date, 7 candidates have officially declared. Rumour has it David Bertschi will become an official candidate today, and David Merner will take a pass, leaving the final field at 8 or 9, pending Cauchon's decision.
You are not authorized to see this part
Please, insert a valid
App ID
, otherwise your plugin won't work correctly.