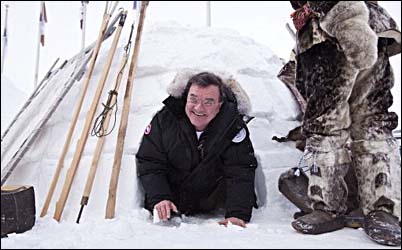 By design, Tuesday's budget was a non-event. The public's eyes are on Sochi, and the pundits' eyes are on next year's budget. So, it should not be surprising that it was the post-budget fallout that grabbed the most headlines, when Finance Minister Jim Flaherty mused that the Tories central 2011 campaign promise of income splitting might not actually be in next year's budget.
We can debate the merits of income splitting (and this ensures we will), but what I find most shocking about this is that we appear to have the first public rift between Stephen Harper and the only Finance Minister he has ever known. This comes on the heels Cabinet feuds, leadership jockeying, resignation speculation, and backbench revolts. On Monday, the Toronto Star was reporting hourly leaks about Conservative re-election strategy.
By themselves, none of these stories are especially noteworthy. Leadership aspirants are always jockeying for position in Ottawa, and disgruntled party members will flip anything remotely interesting to the media. Despite his candid musings, Stephen Harper's Finance Minister has caused him a lot fewer headaches than Jean Chretien's.
But the one thing everyone could agree on about the Harper government is that they were always united and on message. Critics would say this is because of a dictatorial style of leadership, but even they would concede it's been effective. Now, after 8 years in power, this government is starting to look very much like a government which has been in power for 8 years. And that has got to be worrisome for Stephen Harper.