The Liberal Party is old.
I'm not talking about its history, but about the faces it puts before Canadians. The average age of Liberal MPs in Ottawa is 56, with Scott Andrews their youngest at 37. The second youngest is some kid named Justin, but at 41, even he's old enough to remember most of Pierre Trudeau's time as Prime Minister.
We all know the bizarre circumstances that led to the election of the "NDP 90210" caucus in Quebec two years ago, but even the crusty old Conservative Party makes the Liberals look like your father's party. Tory MPs are, on average, 3 years younger than their grit counterparts, they have 19 MPs under 40, and the last time they ran a leader older than his (or her!) Liberal counterpart was in 1974.
Part of this is no doubt because it's harder to get fresh blood into the House of Commons when you're shedding 30 seats every election. But the last time the Liberals gained seats, in 2000, of the 24 new MPs they elected, only Andy Savoy and Dominic Leblanc were under 40.
Obviously, the ascension of Trudeau changes everything. He boxes, he dances, he's done pot. And, unlike recent Liberal leaders, he's attracting an impressive collection of young candidates.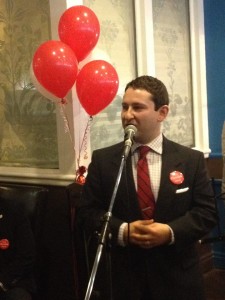 I recently interviewed two youngish Liberal candidates eyeing nominations – former blogging superstar Jason Cherniak (34) and former future Prime Minister Amy Robichaud (26) – and both cited Trudeau's leadership as one of the reasons they decided to make the plunge. "I believe Justin Trudeau appeals to a new generation of Canadians," says Cherniak. "Because of him, they are more likely to consider themselves as potential politicians".


Why Open Nominations Matter
While that's certainly true, it's not like young Liberals haven't been interested in running for office before. Back during my university days, in 2005, I came within one floor crossing of being the Liberal candidate in Calgary Southeast. The difference today is that there are actually winnable seats for young candidates to look at. With 30 new ridings and few incumbents left, the party finds itself in a "forest fire" scenario, where the devastation of the 2011 election has burned open space for new trees to take root. Moreover, the few incumbents left will be forced to fight in open nominations, something Robichaud calls "an important first step in attracting new liberals and new ideas" to the party.
The aforementioned duo are running in the fertile Liberal-red soil of the GTA, and both stand an excellent chance of winning their nominations. Cherniak has established himself as a successful lawyer, and has endorsements from former MP Byron Wilfert, MPP Helena Jaczek, and the former Mayor of Aurora. Robichaud has also secured the endorsement of her riding's past MP, Michelle Simson, who praises her as having "intelligence, integrity and spirit".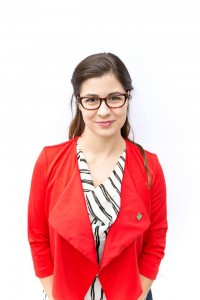 The "Youth Stigma"
Those endorsements speak to a cultural shift within the party, but younger candidates must fight against the stigmas of youth, during both nominations and general elections. "Age is often equated with immaturity and inexperience," says Robichaud. "While I'm confident in the experience, knowledge, and dedication that I bring, politics is so often an arena where you only get a first impression." Cherniak agrees, and adds that experience can sometimes "lead to inertia or bias, and stand in the way of good ideas". Given the level of maturity and amount of stagnation we've seen from experienced politicians at all three levels of government in recent years, it's hard to disagree.
One of the rare success stories the current group of young candidates can look to is former MP Navdeep Bains, who won a hotly contested Liberal nomination prior to the 2004 election, at the age of 27. I talked to Bains about his experiences, and he felt that while the community was largely supportive, there was a sense of "reluctance" by many in the party about him, due to his age. Then, as now, he feels the only way to overcome this is by winning people over via "hard work and convictions".
Those are two things this next generation of Liberal candidates have in plentiful supply. Cherniak talks about reaching out to "Canadians who are losing faith in the system", while Robichaud's campaign has been all about going into the community and engaging constituents.


A Final Note of Caution
While Bains sees the value in having younger voices in Ottawa, he offers advice to prospective candidates. "There may be a romantic notion about being a member of parliament, but with a young family, there can be large demands," he cautions. "As a father, having kids drastically changed my outlook; It became much more challenging to travel and do the job, to find the right balance."
Wise words. Even Justin Trudeau hemmed and hawed about running for leadership, due to the demands of raising a young family. I think most Liberals, even those who had doubts about him, are glad he did. And just as Trudeau has breathed new life into an old party, the Liberal Party stands to benefit immensely from a rush of younger candidates in 2015.