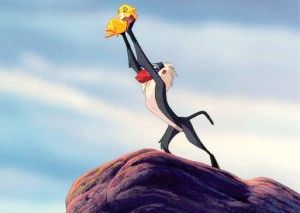 You may have missed it, since the story slipped largely under the radar, but a baby was born in England Monday.
As this post will show, I'm a staunch republican (the kind who want the monarchy out of Canada…not the kind who want to arm fetuses). Still, I don't take offense to the hoopla that has consumed traditional and online media this week. I get excited about equally silly things ("YES! Someone I have never met hit a baseball very far yesterday"), and this isn't so silly once you consider this baby's face will one day be on money and in history books. Better to get excited about this than the latest Kardashian offspring. So I think we'll all survive having our Facebook feeds full of Royal Baby posts rather than the usual stream of 90s nostalgia, celebrity gossip, and not-so-royal baby pictures.
What I do take issue with is that this baby will grow up to be the King of Canada, regardless of what he does with his life. We're selecting an individual who will be our face to the world, and rather than trying to find someone with qualities we admire, we've decided to play the genetic lottery. I can't think of anything more un-Canadian than giving someone a title based on their blood rather than their merits.
Actually, I can think of one thing more un-Canadian: being literally not Canadian. It never ceases to amaze me how the same people who shredded Michael Ignatieff to bits for "Just Visiting" are aghast at the suggestion that the Canadian head of state should be someone who tours Canada more often than Paul McCartney.
In effect, there's no reason to have a British head of state in Canada other than history. As someone who has memorized every single Heritage Moment word-for-word, I'm not quick to dismiss history, and I do find Colby Cosh's argument for "historical continuity" strangely compelling. But Canada's history with Great Britain has not been one of continuity, but rather one of us shedding our colonial ties in a centuries long striptease towards nationhood. We got our own Parliament, then we got our own foreign policy, then we got our own flag, then we got our own constitution. All that's left is having a head of state we can call our own.
Simply put, we're no longer a British colony. On the 2011 Census, over 10 million people marked "Canadian" as their ethnic ancestry, with around 6.5 million marking "English". Most Canadians view the country as a cultural mosaic, and even those with more traditional views talk about our 2 (or 3!) founding peoples. This is a country which now has closer ties to the US than the UK, and I can only imagine what the uproar would be if we had an American head of state.
The strongest argument against dropping the Monarchy – indeed, against any form of change – is the alternative. Indeed, an elected head of state is a scary prospect when you consider some of the people Canadians have elected recently. However, given the Queen has never had to weigh in on constitutional matters during her reign, I don't see any reason we couldn't simply "promote" the Governor General to the role. Maybe you tweak the appointment procedure, maybe you limit the pool of candidates to Order of Canada recipients – but in the end, I'd rather see them appointed by Canada's Parliament rather than appointed by God.
It's likely not worth getting worked up, one way or the other, over a position which is largely symbolic. But with no disrespect to boy George, a symbol which represents Canada should be Canadian and should represent Canadian values. The Monarchy does not.
You are not authorized to see this part
Please, insert a valid
App ID
, otherwise your plugin won't work correctly.