Sixteen years ago, Dalton McGuinty won the Ontario Liberal leadership race at 4:30 am, after 5 rounds of voting. Always one to defy expectations, McGuinty worked his way up from 4th place over the course of 9 hours in what was truly one of the wildest leadership conventions in Canadian history.
Although it's almost impossible to read a leadership race's ultrasound just a few days after conception,the early snapshot points to another unpredictable contest.
While many high profile names have shied away from the federal Liberal race, the OLP offers a more attractive prize and a higher probability of success. Would you rather spend 6 months getting steamrolled by Justin Trudeau for the opportunity to lead the third place party in the House of Commons or take a chance in a short race for the Premier's chair where anything can happen? It's an easy choice.
The end result will likely be a crowded field, with several legitimate contenders. Given this, uncertainty over the rules, and the ability of long-shots to win at a delegated convention, the conditions are ripe for another early morning surprise.
Frontrunners – Past, Present, and Future
A year ago, Chris Bentley would have been the odds-on favourite to succeed McGuinty. Smart, well-spoken, competent – he has been a rising star since entering politics in 2003. The past few weeks have not been kind to Bentley, as the Oakville Power Plant fiasco has sent his stock into a Felix Bumgarner-esque free fall. The Power Plant cancellation wasn't his fault, but you don't want to kick off your leadership campaign with the word "embattled" in front of your name every time you see it in print. Still, Bentley might run, if only to have an excuse to give up the Energy portfolio.
That leaves Dwight Duncan as the de facto "frontrunner" – he is, after all, the highest profile minister in the government and the most experience prospective candidate. He's been in politics his entire life, so it should not be at all surprising that he is considering a run. Duncan's biggest problem is that he's already been branded as the "status quo" candidate, at a time when most Liberals recognize the status quo won't work. McGuinty's resignation e-mail to party members was titled "Renewal", and replacing Dalton with Dalton 2.0 doesn't scream renewal.
So if you're looking for who will be the favourite once the contest kicks off in earnest a month from now, I'd put my money on Kathleen Wynne or Sandra Pupatello. Although she didn't run last year and her husband is eying the Newfoundland Liberal leadership, Pupatello is considering a run. And based on her comments that she's "uncomfortable" with prorogation, I can only assume Wynne is too. Both are talented politicians and may be seen as the best bet to woo back disaffected Liberals who have wandered over to the NDP tent.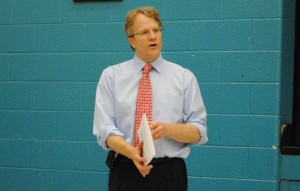 Old Friends
A few years ago, any list of potential McGuinty successors would have started with Michael Bryant and George Smitherman. Both are extremely talented politicians, weighted down by extremely heavy baggage. Still, Smitherman has kept the door open, and many read Bryant's tell-all autobiography as the first chapter in his political comeback.
Another alumni of the first McGuinty Government is Gerard Kennedy. While he's been away from the provincial game for 6 years, that could play in his favour, as the party tries to distance itself from recent controversies. Kennedy offers the Liberals their best opportunity to reboot their relationship with teachers and the education brand, potentially winning back votes from the NDP. It's been pointed out that much of his organization is now with Team Trudeau, but most candidates will be building their teams from scratch and Kennedy at least has a following. Remember, this is a candidate who led for most of the night in 1996 and was neck-and-neck across Ontario with Michael Ignatieff in 2006.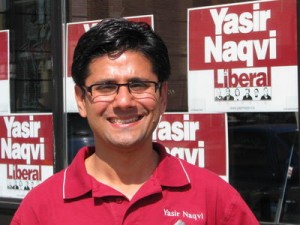 New Blood
If you were drawing a police sketch of the "ideal" candidate, most Liberals would describe someone younger, with a bit of charisma, a bit of experience…but still somewhat of a fresh face. Laurel Broten is likely the closest fit to that wish list. As Minister of Education her profile has been raised, but that has also thrust her head on into the teacher's labour dispute. Charles Sousa also deserves consideration, as he has proven himself to be a competent and likable Minister.
Another pair of fresher candidates getting a lot of buzz are Eric Hoskins and Glen Murray, who both entered the legislature via by-elections during McGuinty's second term. Murray's experience as Mayor of Winnipeg gives him added credibility if he can dodge the "Just Visiting" attacks, while Hoskins' reputation as an international humanitarian might be the genuine face an older government under attack on the ethics file needs.
Party President Yasir Naqvi has recused himself from decisions related to the leadership campaign, as he considers a run. Naqvi has long been a rising star in the OLP, has a compelling personal story to tell, is well-liked by Liberals, and has the connections needed to quickly assemble a leadership team. I don't doubt that Naqvi will one day run for leader – but he's still under 40, so there's no rush.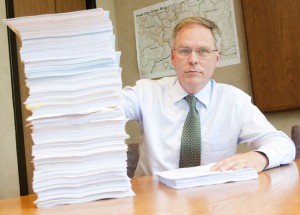 Anyone Else?
David Caplan and Deb Matthews have the profile, but much of that profile came because of controversies during their respective stints as Minister of Health. Brad Duguid has few flaws and has performed well in difficult portfolios, but there's no obvious narrative for him to sell to Liberals or voters. Ditto for John Wilkinson, who lost his seat last fall.
You are not authorized to see this part
Please, insert a valid
App ID
, otherwise your plugin won't work correctly.