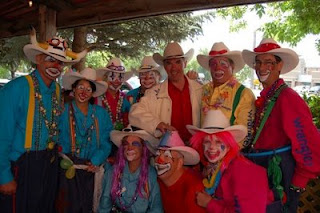 An Alberta PC leadership race devoid of ideas has its first eye-catching policy.
Presumptive front-runner Jim Prentice has pledged limits of 2 terms on the Premier and 3 terms on MLAs. This no doubt comes in response to accusations the PC government has grown stale over time, though I would point out that many of their problems stem from the actions of a politician who became Premier after just three years as an MLA, before exiting in disgrace after winning a single election as Premier.
Meanwhile, I'd be very curious if Prentice feels his old boss, gunning for a fourth term as PM next year, is past his "best before" date. I'd also be curious if Prentice feels this is true of the following 13 MLAs who have endorsed him:
Moe Amery
Neil Brown
Pearl Calahasan
Wayne Cao
Alana DeLong
Yvonne Fritz
Hector Goudreau
Doug Griffiths
Doug Horner
Mary Anne Jablonski
Frank Oberle
Dave Rodney
George Rogers
Yes, they would all be grandfathered in under Prentice's proposal, but this still comes across as a bit of a slap to their faces.
Truth be told, many of the names on that list likely have passed their best before date, but isn't that up to voters to decide? Admittedly there are safe ridings, but as Rob Anders learned this spring, open nominations are a method of removing some rot, without forcing out good politicians.
This is nothing more than a gimmicky proposal that would merely drive experienced politicians out of office. The PCs need to change now, and by exempting current MLAs, this would not lead to any changes until long after Prentice leaves office.