Scroll to the bottom to vote on your favourite quote…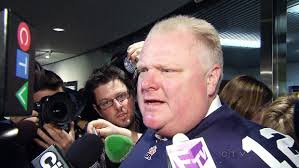 "I am Conservative. I am a traditionalist. I wish I left Cabinet in the traditional way – with a sex scandal!"
–Stephen Fletcher, after being removed from Cabinet
"When I stand back and look at the cast of candidates, even I would pick me. I have to be plain about that."
–Sandra Pupatello
"You know, there's a level of of admiration I actually have for China because their basic dictatorship is allowing them to actually turn their economy around on a dime and say 'we need to go green fastest."
-Justin Trudeau
"I do not use crack cocaine, nor am I an addict of crack cocaine."
–Rob Ford
"I don't even remember. Probably in one of my drunken stupors."
–Rob Ford, on his cocaine use
"You've just attacked Kuwait."
–Rob Ford
"I'm happily married, I have more than enough to eat at home."
–Rob Ford on, uhh…umm….
"It was kind of like what they did to Jesus."
–Doug Ford, on council's treatment of his brother
"Then there is this evil Liberal name that haunts us still and wants to hand out drugs to our kids. This ghost of the NDP wants to acquire heroin with taxpayer money and inject it into the veins of Canada's children."
–Rob Anders
"Canada will never be a safe haven for zombies!"
–John Baird
"So the question is, is the money just in the wrong filing cabinet, is it hidden in the minister's gazebo, is the money in the banana stand?"
–Tom Mulcair
"I think, though, this is not a time to commit sociology."
–Stephen Harper
"Realizing I may have made a major mistake in my openness and transparency: vicious attacks coming because I don't drink coffee."
–Justin Trudeau
"I can't believe I actually have to say this, but I'm going to say it. The river is closed. You cannot boat on the river. I have a large number of nouns that I can use to describe the people I saw in a canoe on the Bow river today. I am not allowed to use any of them. I can tell you, however, that I have been told that despite the state of local emergency, I'm not allowed to invoke the Darwin law."
–Naheed Nenshi
"Happy holidays to all you infidel atheists out there"
–Brian Pallister
"There was a time not long ago that most of us in this leadership race would not have been deemed suitable. A Portuguese Canadian, an Indo-Canadian, an Italian Canadian, female, gay, Catholic. We would not have been able to stand on this stage. But this province has changed. Our party has changed. I do not believe the people of Ontario judge their leader on the basis of race, sexual orientation, colour or religion. I don't believe it. They judge us on our merit, on our expertise, on our ideas, because that's how everyone deserves to be judged."
–Kathleen Wynne
You are not authorized to see this part
Please, insert a valid
App ID
, otherwise your plugin won't work correctly.