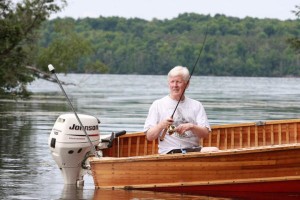 This shouldn't come as a huge surprise, but Bob Rae is resigning as an MP.
I wrote my praises of Rae's career and time as interim leader back in April so I won't rehash them here. Although he never fullfilled his dream of becoming Liberal Party (permanent) leader, if there was a "Political Hall of Fame" in Canada, Rae would certainly be a first ballot inductee.
No doubt, Twitter will be rife with speculation about Rae running for Mayor of Toronto, but that seems largely idle. We've been hearing rumours of an Olivia Chow candidacy for over a year, and given the anonymous chatter around Rae's "almost-bid" for permanent Liberal leader, I assume we would have heard something by now if the Mayoralty was in his sights. Rae has never shown much interest in municipal politics during his 35 years in public life, and today's anouncement feels a lot more like a retirement than a campaign launch. If Bob still had the political itch, recent polls would surely have him dreaming of being named Minister of Foreign Affairs in 2015.
Rae's departure will trigger a by-election in Toronto Centre, a riding the Liberals are almost guaranteed to hold. So the real intrigue will be on who they nominate. No doubt there will be much attention on high profile names like Hall Findlay, Holland, Kennedy, Takach, and Smitherman – but with the Liberals riding high in the polls, Toronto Centre may offer Trudeau a chance to bring in a star candidate from outside the political sphere.
In either event, given his leadership promise to hold open nominations in every riding, you can be sure membership forms are being sold as we speak.
You are not authorized to see this part
Please, insert a valid
App ID
, otherwise your plugin won't work correctly.