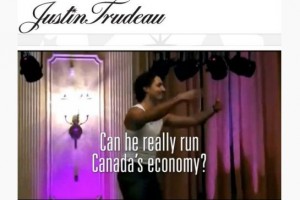 Trudeau's predictable win, followed by predictable attack ads, has been followed by an all-too predictable poll:
In an EKOS Research Associates survey, 70 per cent found the ads "unfair" while 74 per cent said the ads were "unhelpful."

Asked to describe the ads, 84 per cent said they were "negative."

"The ads have backfired on the Conservatives, at least in the short term," said EKOS President Frank Graves. "Many, many people think this was just the wrong thing to do at this point."
Well, that settles it. Nothing to worry about, no need to respond. In fact, there are four other polls out showing the ads landing with a dud, which you can read here, here, here, and here.
Oh yeah, if you didn't click on those links, they're all from polls showing that attack ads against Ignatieff and Dion landed with a dud.