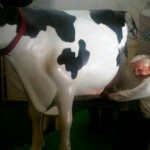 In perhaps the least surprising news story of the year, Bob Rae appears set to announce his candidacy for Liberal leadership for the third time in the last six years. Say what you will about the man (and I'm about to say plenty), but he has proven the haters who called him a "tourist" in the Liberal Party wrong.
The controversy over Rae's candidacy stems from his now infamous pledge to accept the interim leader title on the condition that he not be a candidate for permanent leader. At the time, I cheered on the decision to name Rae interim leader and assumed his stint as "Bob the Rebuilder" would let him transition to a role as one of the party's most respected elder statesmen. After all, Rae himself said he wasn't interested in the permanent job, that his wife wasn't down with it, and that it was time for a new generation of leadership.
No doubt Rae's leadership team has already drafted the messaging to extract him from this promise. I assume Bob will shrug and say he's following the rules of the National Executive, even though this is a smokescreen argument – it was always Rae's promise and his promise alone that prevented him from running. As we've seen too many times before, there's no law preventing politicians from breaking promises.
With that in mind, Rae's team will privately argue that he is far from the first politician to break his word, and that he is not alone in saying he had no intention to run before declaring. After all, every politician begins their career by denying they have aspirations of leadership (and ends it by saying they want to spend more time with their family). Team Rae will argue that Rae's change of heart is no different than, say, Justin Trudeau's – should Justin decide to run.
The difference with Rae's situation should be obvious, but I feel like this is one of those obvious truths that's going to need a lot of repeating over the next year, so here goes: Rae accepted the interim leadership on the condition that he not run for permanent leader. This is akin to a politician getting elected on a single issue campaign, then flip flopping before the ballots are counted on election night. Asking the national executive to absolve Rae of his pledge would be as silly as Harper asking Parliament to pass a motion "freeing" him from his election promises.
Faced with this, Rae's supporters will say "what's the harm?".
The harm from Rae's gambit is that the reason for delaying the Liberal leadership race was to give the interim leader two years to focus 100% of his or her efforts on rebuilding the party. Instead, we've seen a 24/7 sideshow of leadership speculation, culminating in the need to select yet another interim leader. By the time a new leader is named next spring, the Liberal Party will have had 8 leaders over the past decade – hardly the sign of a stable organization.
More importantly, there's the issue of fairness. Being interim leader brings with it several tangible benefits. While I don't believe Rae has abused his powers, the interim leader could theoretical woo potential supporters with critic portfolios, committee seats, and QP time – all the while keeping rivals out of view. More importantly, the leader's staff and budget give him the ability to criss-cross the country on the party dime, meeting potential supporters and organizers.
The very title of "interim leader" also brings with it a soapbox to control the agenda. As an example of this, I point to Rae's caucus speech in January extoling the virtues of Ontario's early 90s NDP government. "Rae defends NDP record" wasn't the headline the Liberal Party needed that day, and it's certainly not the type of speech Bill Graham would have given back in 2006.
There's also the reality that being interim leader makes it a lot easier for Liberals to visualize Rae in a leadership role. That's the same reason the incumbent is usually named "Best PM" on polls (even if his party trails), and it's the same reason companies will often keep on a contract worker when a permanent position opens up.
This is why interim leaders should not be allowed to run for the permanent position – especially when that interim leader was appointed by an ever dwindling caucus rather than the membership. It's why Jack Layton wanted Nicole Turmel to follow him in the interim, rather than someone with leadership ambitions of their own. It's why Bob Rae and others objected strongly when the National Executive named Michael Ignatieff Liberal interim leader in December 2008.
If Rae does decide to run, it seems likely the race will turn into a divisive bloodbath, centered around the issue of when it's ok to break promises. While nasty leadership battles are nothing new for the Liberal Party, this is hardly the recipe for renewal. Just as Rae's leadership ambitions have been an unecesary distraction over the past year, Rae's broken promise risks becoming an unecessary distraction from issues of substance in the leadership race.
Regardless of what the National Executive decides on Wednesday, Rae is free to run for permanent leader.
But he shouldn't.