The Liberal Party's National Executive is set to meet next Wednesday to set the party's leadership race rules. Shortly thereafter, Bob Rae will announce his intentions and, from there, the dominos will fall. With BBQ season soon upon us, it won't take long to figure out who's running, even if the formal declarations take a bit of time.
One name we are certain to hear a lot about, regardless of whether or not he declares, is Justin Trudeau. In 1968, his dad was a late entry to the race, announcing his candidacy just 50 days before the leadership vote. If Liberals or the media are unsatisfied with the current crop of candidates (a safe bet), we're likely to hear noise from the Draft Trudeau machine right up until Christmas.
My feeling was always that Justin would be best to wait until "the next time" to run for leader, and I suspect that's always been his personal preference. However, there's a very real danger there won't be a "next time" so there's a case to be made for seizing the moment, for the good of the Liberal Party. The argument is that Trudeau has the star power neccesary to keep the party relevant, is able to communicate and connect with Canadians, and that despite his name, he'd put a fresh face on a tired brand.
I'm not saying I necesarily buy that argument, but I wouldn't dismiss it outright.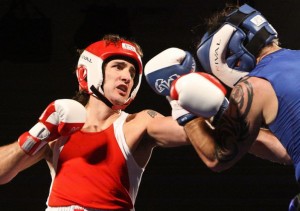 Less coy about his intentions is David Bertschi, who is wisely getting his name out there early, to build profile. He's saying the right things, though I wonder if his Bertschi2012 web url is a sign he's fated to drop out well before the vote actually happens in 2013.